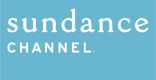 AMC/Sundance Channel Global
About AMC/Sundance Channel Global
AMC/Sundance Channel Global delivers compelling and globally renowned entertainment to audiences worldwide in multiple languages through locally tailored programming services, cutting edge media and subscription television platforms. The international arm of AMC Networks Inc., the division's flagship channels include Sundance Channel and WE tv and are broadcast in both high and standard definition. Sundance Channel was founded by Robert Redford and showcases acclaimed independent films, from the newest festival award winners to the genre's most beloved movies. Central to Sundance Channel's appeal is its broadcast of original series from leading talent both in the US and abroad, including celebrated series Mad Men, Breaking Bad, The Walking Dead, and Hell on Wheels. Recently launched in Asia, WE tv is a leading entertainment brand in the US and caters to audiences who can't get enough of celebrity driven reality and other widely appealing lifestyle programming.

Patrick Connolly
Vice President, Programming, Scheduling & Creative Services

ITVS - Independent Television Service
The Independent Television Service (ITVS) funds, presents, and promotes award-winning documentaries and dramas on public television and cable, innovative new media projects on the Web, and the Emmy Award-winning weekly series Independent Lens Monday nights at 10:00 PM on PBS. ITVS International is a division of the Independent Television Service that runs the Global Perspectives Project (GPP), an international exchange of documentary films made by independent producers, bringing international voices to U.S. audiences and American stories to audiences abroad.

Claire Aguilar
Executive Content Advisor

PBS International
PBS International distributes programs worldwide that are made by many independent producers from the USA and abroad and by WGBH/Boston, one of the largest producers of primetime programming for PBS in the US.
We seek science, history, current affairs, arts, human/social issues, children's and lifestyle programs to represent for sale, pre-sale and co-production worldwide (see our catalog online). PBS International is one division of PBS Distribution, a joint venture of WGBH and PBS.
For PBS Video - another part of PBS Distribution - we also seek programming suitable for the home entertainment and educational markets in North America where we have a substantial presence in all DVD markets, especially on digital platforms.

Charles Schuerhoff
Director of Acquisitions & Sales