PBS International
PBS International distributes programs worldwide that are made by many independent producers from the USA and abroad and by WGBH/Boston, one of the largest producers of primetime programming for PBS in the US.
We seek science, history, current affairs, arts, human/social issues, children's and lifestyle programs to represent for sale, pre-sale and co-production worldwide (see our catalog online). PBS International is one division of PBS Distribution, a joint venture of WGBH and PBS.
For PBS Video - another part of PBS Distribution - we also seek programming suitable for the home entertainment and educational markets in North America where we have a substantial presence in all DVD markets, especially on digital platforms.

Charles Schuerhoff
Director of Acquisitions & Sales

Phoenix Satellite Television
Beginning operation on 31 March, 1996, based in Hong Kong, Phoenix Satellite Television has been striving constantly to provide quality Mandarin programming to the global Chinese communities, with an ultimate objective of "shortening the distance between the Chinese around the world". The dynamism of this massive market, combined with successful expansion strategies, has enabled Phoenix to develop a comprehensive multi-dimensional media platform.

Today, Phoenix Chinese Channel, Phoenix InfoNews Channel, Phoenix Movies Channel, Phoenix North America Chinese Channel and Phoenix Hong Kong Channel, broadcasting to audiences in the Asia Pacific, Europe, America, Africa, the Middle East, Australia etc., covering more than 180 countries and regions. Besides World and Greater China news coverage, Phoenix TV has been very popular among the elite group of Chinese audiences for its insight and inspiring programs ranging from documentaries; current affairs slots and talk shows.
Mr. Haibo Huang would like to meet with delegates who have programs that relate to the Phoenix Chinese Channel program sphere.

Haibo Huang
Deputy Chief Editor of Phoenix Chinese Channel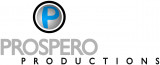 Prospero Productions
Prospero Productions is one of Australia's leading independent documentary production companies. We have made quality, multi-award winning documentaries and documentary series for nearly 20 years. The Prospero signature is strong narrative-driven documentaries that appeal to a wide range of viewers.
For appointments during AIDC please email: suziepunchard@prospero.com.au

Ed Punchard
Managing Director

Julia Redwood
Managing Director

Jules Fortune
Head of Production

Suzie Punchard
Marketing & Development Coordinator